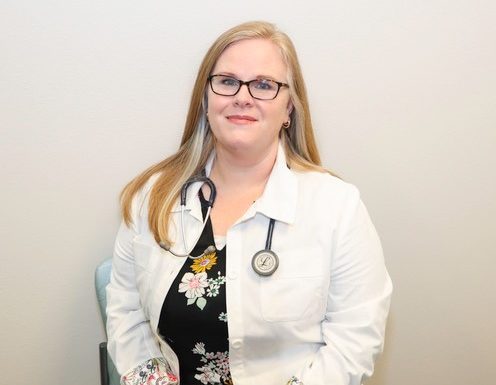 Founder/Owner of Balance Integrative & Infusion. Kelli is also the founder and previous co-owner of Eq2 Holistic Health, the first DPC practice in the Temple/Belton area.
I am a multi-generational Texan and am so proud to be able to trace my family roots back to one of the original 300 families to settle in Texas! I spent many years in the Northwest with my hubs Mike and our 3 kids, but got back home to the promised land as soon as I could in 2004!
I took my time becoming a Family Nurse Practitioner. In 2002 I graduated from nursing school, knowing I wanted to go on to a Nurse Practitioner program, but I missed my kiddos. My heart was with my family, so I spent the next 12 years taking care of them and only worked part-time as a registered nurse.
I've been married to Mike for more than 30 years (jeez, I am that old!) and when our youngest flew the coop in 2014, I decided it was time to continue my education. In all honesty the Lord wouldn't leave me alone about it! I had been feeling prompted to continue for a good 2 years prior. I was scared, but decided that if this was what the Lord wanted me to do, he'd stand in the gap and help me do it. So, I jumped.
In 2015, I graduated from Brigham Young University-Idaho with a Bachelor of Science in Nursing degree and in 2018 completed a Master Degree of Science in Nursing program at the University of Texas Health Science Center at Houston to become an Advanced Practice Registered Nurse as a Family Nurse Practitioner.
I have always been Holistically inclined and enjoy using traditional medicine with an emphasis on integrative and holistic modalities to achieve good health, with physical, emotional and mental wellness.
I am very involved with my church and enjoy serving there, as well as in the community.
*Kelli is also the owner/operator of Independent Medical Labs, an independent lab that offers medical lab work to the public at drastically discounted prices.